LED signage for business is the best marketing tool to engage the people outside your doors who are most likely to come inside. If you don't have a digital sign, now is the time to get one and if you have had one for a while, you're likely looking to upgrade. Before you invest in a new LED sign, you want to make sure you're getting the best sign on the market, that actually will grow your business.
Released in 2018, the Cirrus Blade M LED module was a groundbreaking advancement in LED display technology, and the incredible team at Cirrus has done it again. Durable, easy to install, and maintain — Cirrus is set to change the game in July 2022 with our all-new stunning full-color Outdoor LED product.
This new generation of LEDsigns is higher-definition, more efficient, and consumes less power than the competition, all while keeping the price lower – because every business should have access to quality LED signs. We even manufacture in the United States with globally sourced components – so we can make sure every sign is tested here and ready to rocket revenue for your business.
"The unveiling of this new panel is by far the most exciting and significant technological advancement we have ever made and blows the competition out of the water. We've been working on this for over two years and it is a very exciting time for all of us here at Cirrus," said Dan Kerluke, CGO of Cirrus LED. "To top it all off, it's set to be the most efficient and affordable panel made on the market."
So how does a Cirrus Outdoor sign help your business be more productive, engage your audience, and grow sales? We do it in a few key ways.
Want to talk to someone about the benefits of a Cirrus Sign right away? We're happy to help!
Cirrus Outdoor makes your message stand out
We all know the cliche "a picture is worth a thousand words", but when it comes to advertising, it's true. Seeing helps people visualize having what you are promoting. When you purchase an LED sign for your business it should allow you to show images of your products. You want to catch the eye of the traffic in front of your business, and people process images 60,000 times faster than they do words.
Imagine if you could show a sizzling steak or the hottest convertible on the market in a place that would capture the attention of the people closest to your business. A high-resolution sign makes the difference between an image of a melty cheesy quesadilla and a pixelated clip art tortilla. Which one would you choose?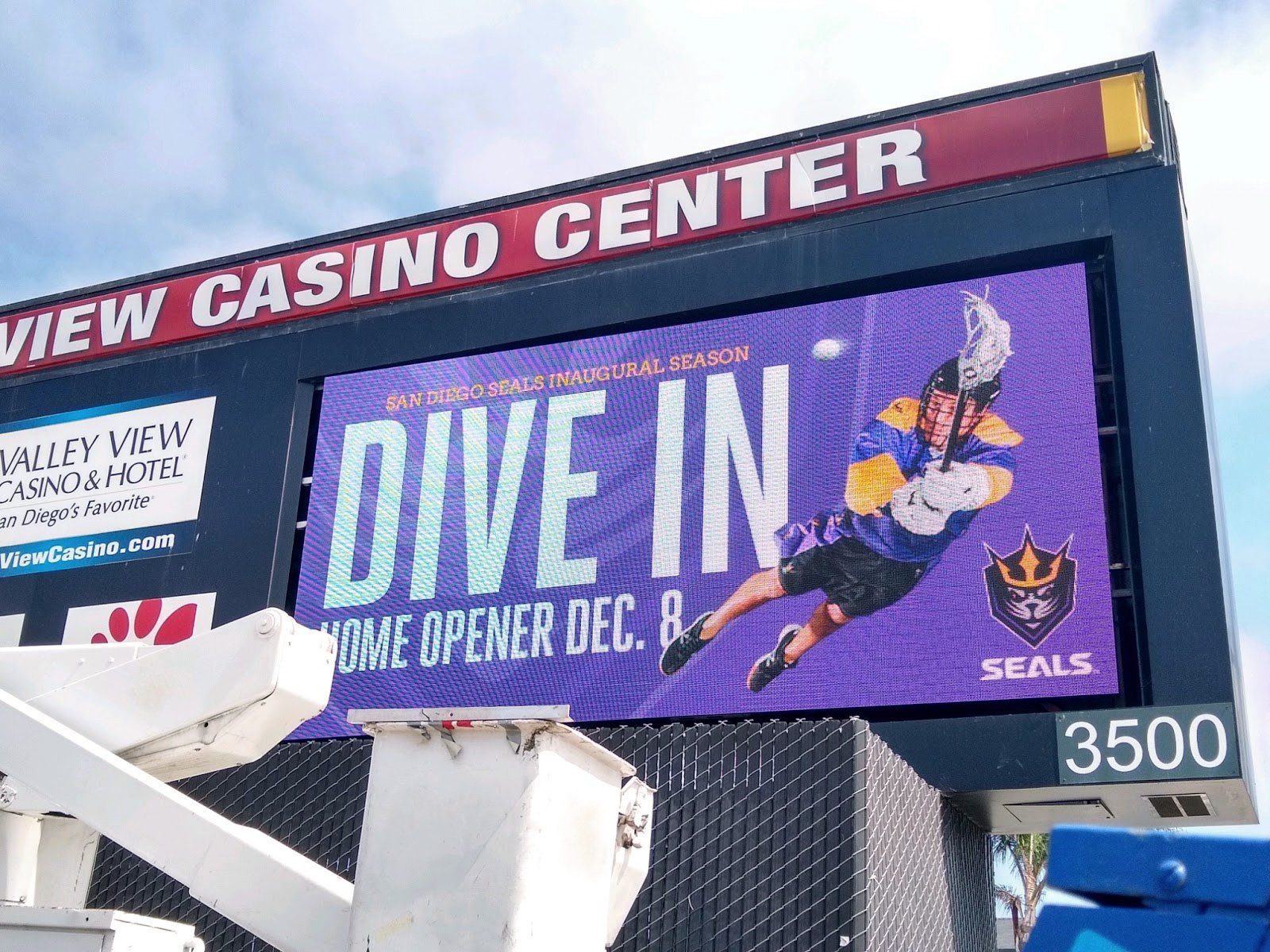 We've also increased the frame rate of our signs by increasing the amount of data they can process. This means smoother videos, animations, and transitions so your sign looks even better and gives viewers the best experience possible.
---
Want to learn more about Digital Signage?
Get the latest trends and more in the monthly Cirrus Newsletter!
---
Save on your power bill
A digital sign shouldn't blow up your power bill. We've been innovating to make high-resolution signage that doesn't cost a fortune to run. Our new Cirrus Outdoor signs now draw 45% less power than our previous signs and our competitor's high-resolution signs. And we've adjusted the design of the LED panels so that they appear brighter in high light conditions. This means you can run the sign at a lower brightness without washing out the image. Running your sign at max brightness all the time is a big drain on power and creates a lot of heat and wear, which decreases the life of your sign. This innovative change saves you money and helps increase the life of your sign, a win-win.
Easy to use digital signage software where you can collaborate with your whole team
The point of upgrading technology is to make your life easier. Digital signage software should be easy to use whether you're a beginner or a marketing expert. So we made ScreenHub simple, intuitive, and fun to use. Screenhub allows you to quickly and easily change your promotions, share out community messages, and create memorable experiences. You can schedule playlists of promotions throughout the day, or to only play near a holiday, so your message is always hitting the right people at the right time, driving them through your doors. We offer a massive gallery of free images and animations, so you can perfectly complement your message every time.
ScreenHub also lets you collaborate. Whether you work solo or have a team, you can invite anyone who needs access to your ScreenHub workspace so they can help you create the perfect content. With role-based access, you can ensure you know who has access, and with two-factor authentication, your sign is secure from bad actors.
Always on monitoring
Most digital signage monitoring systems require a camera to visually check in on your sign to see if it's functional – like a baby monitor. But at Cirrus we believe the digital part of digital signage is what's important. We've built-in sign monitoring into our signs. Using ScreenHub you can easily track and monitor your sign's overall health with no camera. It all happens right inside your sign. With our built-in health dashboard, you know what's going on at a glance.
This new technology also eliminates the need for technicians to go out and physically inspect the display - it's all in the dashboard. Whether it's high temperatures, power fluctuations, LED Panel Outages, or loss of sign connection, you can see the issue right away without ever leaving your computer – and our support team can quickly resolve it. They are then able to immediately assess the problem, ship parts if needed, and schedule the repair remotely. Couple this with the shortest support wait times in the industry, and your sign is back up and running in no time. This drastically reduces display downtime - saving installers and business owners time and money.
Subscribe to own
At Cirrus we believe more businesses should have access to digital signage, whether enterprise or small mom and pop down the street. Many of our competitors offer traditional financing as a way to help spread out the cost. But the problem with traditional financing is that it can add upwards of 16% or more to the total cost of your sign – and with interest rates fluctuating it could be more. We think you should keep that money, not give it to the bank, so you can reinvest in your business.
Instead, we offer our signs on a 5-year subscribe to own model. You know the total cost of your sign up front – no interest, no catch. Your payments stay consistent, and you can use the revenue your sign generates to cover its cost. You get the peace of mind of a 5-year parts and labor warranty, coupled with the best pixel warranty on the market, and the best-looking sign out there.
The best part? At the end of the 5-year subscription you own the sign, that's it. Or you can resubscribe and we'll replace your sign with the latest and greatest technology, making sure your sign is the best looking on the block for years to come.
Want to know more?
We specialize in LED signage for business and when paired with ScreenHub, we have seen so many companies grow revenue with this powerful marketing tool. From driving more orders at fast-food restaurants to growing test drives at dealerships, Cirrus digital signage can help your business grow. When you're ready to take the next step, we're here to help. Our team of experts can help you figure out how to maximize the impact of LED signage for your business and help you on your journey.
Schedule a meeting with one of our experts today!