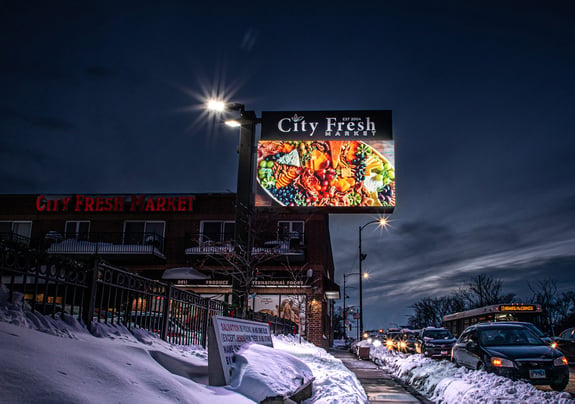 Outdoor Solutions
Durable and versatile, Cirrus outdoor solutions feature solid-state technology and a flexible modular system that provide you with high quality, high resolution displays that are built to last.
Wide range of options to meet every need
Unveil a world of vibrancy with our modular Outdoor Displays that offer a wide range of options to meet every need. Experience unrivaled brightness and high-resolution, unlocking the power to create captivating, immersive outdoor content.
Key features

Drawing 45% less power per square foot drastically reduces utility bills.

New power connectors reduce complexity, offer greater protection, and decrease assembly time.

We're currently shipping our panels within a few days of processing orders.

No tools required. Our new Quick Lock frames make installs easier and faster.

Half the size. Twice the power. The most advanced controller ever built for the LED market.

Our lightweight, modular design eliminates the need for heavy equipment for routine installations.
What our clients say
Louis Velazquez, The BMW Store
"It's very vivid and very striking. I think the sign is beautiful. It showcases the different colors of our vehicles and our branding really well. It's the best-looking billboard in the tri-state area. As soon as our billboard went up, a neighbor down the highway redid theirs. I don't think anything is coincidental. I think they probably thought theirs looked pretty dull in comparison to ours."
All data & control in your hands
Cirrus Ecosystem
The Ecosystem that we provide for our clients consists of:
Outdoor Screens
Indoor Screens
Content Management System
People Counter
Ai Traffic Monitoring
Outdoor Displays
Enhanced resolution with 3-12x more pixels than industry standards.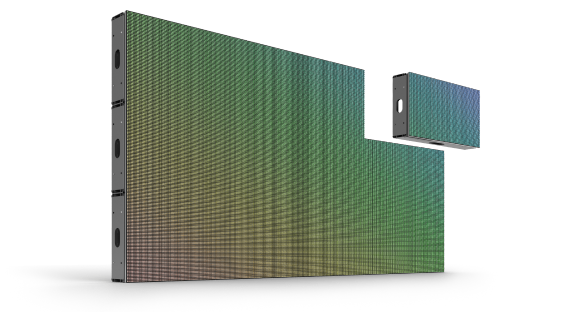 Digital Window Poster
Visible from a distance, even in direct sunlight.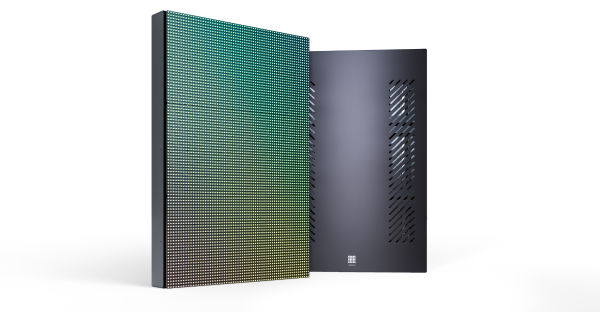 Media Player
Transforms any TV into a digital display in minutes.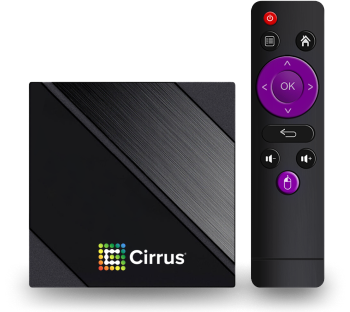 Screenhub CMS
Seamlessly manages content from one to multiple displays.

People Counter
Builds better business with highly accurate customer insight.

Car Tracker
Drives better engagement with highly targeted, personalized ads.

Seamless Solutions
Cirrus Ecosystem
Designed with simplicity in mind, Cirrus' five product lines – Outdoor Displays, Digital Window Poster, Media Player, People Counter, and Car Tracker – provide an unparalleled on-premise marketing solution through a single secure cloud-based software platform.

Draw customers in with ultra-high resolution outdoor screens that deliver a dynamic experience by offering more appealing content that can be tailored to location, customer, and trends.
Leverage your window front's prime advertising space with bright poster screens that can promote multiple offers and are visible even in direct sunlight.
Gain real-time insights into foot traffic trends and patterns that empower you to fine-tune your in-store strategies, optimize operations, and enhance your customer experience.
Create a consistent and connected digital journey from outdoor to indoor with a plug-and-play media player that transforms any tv into a dynamic digital screen with unbeatable simplicity.
Analyze passing traffic by vehicle type, make, state, and even license plate to show personalized ads, enabling you to effectively target relevant audiences and maximize the impact of your offers.
Book a call
Our dedicated professionals are here to guide you through the process, answer your questions, and provide personalized solutions tailored to your unique needs. Whether you're looking to elevate your brand presence, enhance customer engagement, or create memorable advertising displays, we're here to help.