About Cirrus
We help businesses design digital experiences that resonate and drive revenue.
Our mission is to enable people and businesses to realize their full digital on-premise marketing potential.
In the beginning

Cirrus started with an idea to create a better, more cost-effective way of engineering and manufacturing outdoor digital signage. We believe that every business and organization should be able to create engaging digital experiences without "breaking the bank". By 2013, a modular digital signage system and the world's first web-based content management system was born.

Cirrus today

Today, we offer a complete suite of tools designed to work seamlessly together to create an extraordinary customer experience. Every product we offer, from indoor and outdoor signage, to analytics software and hardware monitoring, provides you with real-time insights into your business or organization while simultaneously empowering you to make informed decisions on its growth.

Cirrus tomorrow

We aren't just another digital signage manufacturer. We are a team of engineers, sales, creatives, and service folks continually learning from your challenges so that we build solutions to meet your specific set of needs. By investing time in understanding that no two solutions are alike, we believe we can enable our customers to truly maximize their unique on-premise marketing potential.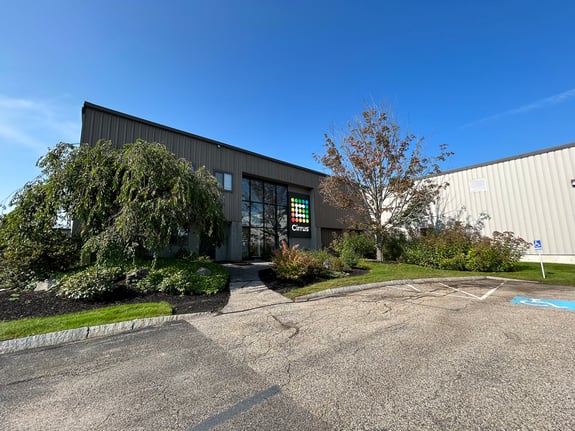 TOUCH
Bring Passion
Bring Passion
We take pride in our work and bring our best to all interactions with our customers and teammates. We encourage rigorous discourse to improve the customer experience each and every day.
TOUCH
Quality
Quality
Quality isn't a catchall phrase. It is an action plan that requires hard work and focus to achieve. Step by step we strive to build quality into everyday processes and products to achieve our collective success.
TOUCH
Win Together
Win Together
Show genuine commitment, be flexible, get involved, be reliable, help and support others, and move our company forward.
TOUCH
Remove Friction
Remove Friction
Eliminate roadblocks in the way of smooth operations by promoting and embracing changes geared towards making things easier. Be bold! Don't settle for "That's just the way it is."
TOUCH
Respect
Respect
An individual who communicates and conducts themselves in a polite and positive manner, and encourages others around them to do the same; without judgment of peers regardless of rank, position, age, gender, or race.
TOUCH
Innovate
Innovate
Have the courage to challenge what is perceived as conventional or typical. Be observant of surroundings and outspoken about ideas and changes that will positively impact people.
Manufactured in NH
More Savings
Easy Installation
Fast Shipping
Warranty & Support
Manufactured in New Hampshire
To provide our customers with the best product possible, we have invested in the most advanced SMT line in North America and use only the highest quality globally sourced parts. Our state-of-the-art facility allows us to increase our production and reduce defects, so you can be sure that our products meet the highest quality standards. Furthermore, this robotics line enables us to provide our customers with the best quality products at a competitive price.
More Savings
Cirrus' Outdoor panel offers significant energy savings compared to prior versions and competitors, reducing utility bills and installation costs. In fact, the panel consumes only one-third of the power of comparable SMD screens. Sign owners will benefit from lower power bills, less heat, and a longer display life.
Easy Installation
Our lightweight displays are designed with convenience and savings in mind. Our displays are 40% lighter than the competition, making them easy to install and requiring less infrastructure for support. Plus, our lightweight displays are perfect for retrofits, allowing you to replace signs with less costly structural changes. All of this adds up to make your installation fast and easy.
Fast Shipping
We understand the importance of getting products to our customers quickly. By implementing systems that enable us to ship our products within days of order processing – compared to the months of many other suppliers – we are able to save our customers time and money.
Warranty & Support
Cirrus provides a five-year hardware warranty backed by the best pixel warranty on the market. Add to that the shortest support wait times in the industry and high experienced field support technicians, you can be sure to use our products with complete confidence.
Awards & Recognition
Trusted for our innovative technology and end-to-end support.
2020
ISA INTERNATIONAL SIGN EXPO
Innovation Awards winner
INC 5000
America's fastest-growing
private companies
2018
ISA INTERNATIONAL SIGN EXPO
Innovation Awards winner
Contact Us
CIRRUS HQ 200 West Rd.
Portsmouth, NH. 03801