Indoor Solutions
Media Player
Slim, light, and portable, the Cirrus Media Player makes it incredibly easy to turn your existing TVs into dynamic digital displays.
Key features

Compatible with standard 1080p and 4K TVs that have an HDMI port.

Simply plug the device into your TV's HDMI port, connect to WiFi and start creating content.

With a digital display you don't have to pick which promotion to showcase, you can program them all.

Set up multiple indoor TVs and manage them all from one centralized software platform.

If you spend over $100 a month on printing costs for indoor signage, you'll be saving money.
Save on printing and shipping waste with one digital display that can showcase multiple offers.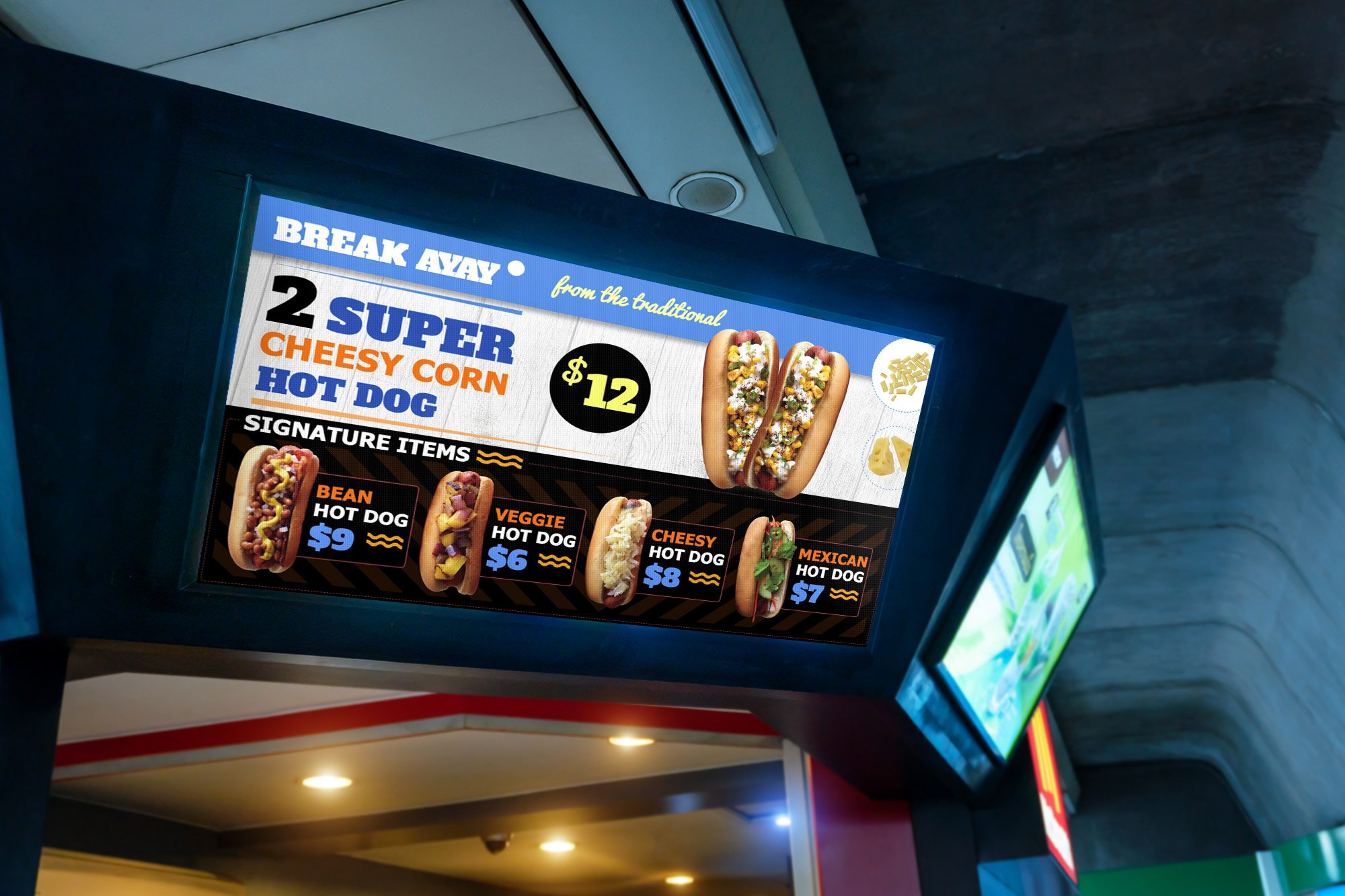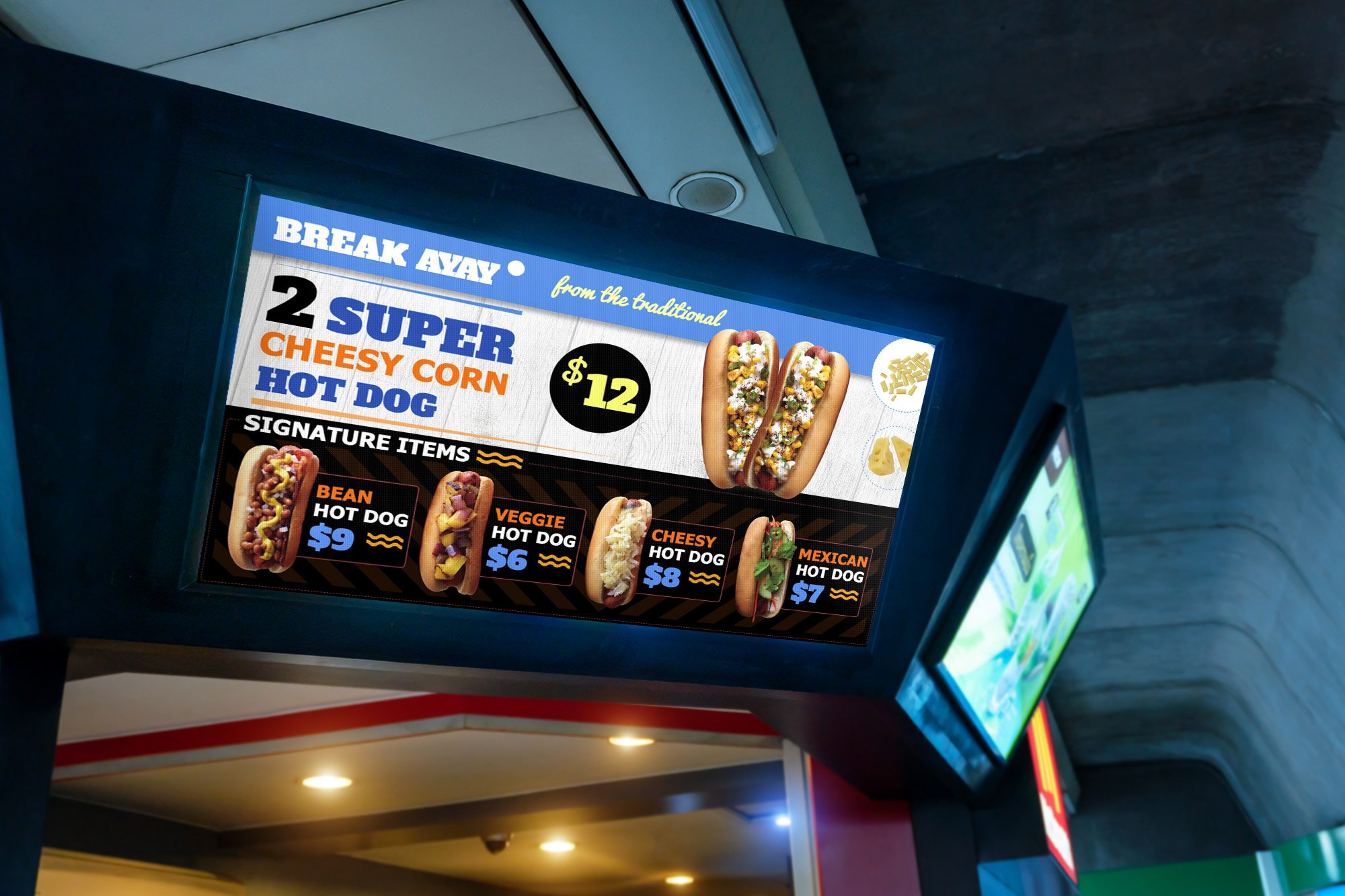 What's included
Cirrus Media Player
HDMI cord
DC power plug
Remote control
Two AAA batteries
Purchase your Cirrus Media Player for a one time cost of $69.99 and pair it with a low monthly $6.99 ScreenHub Subscription for an affordable and unbeatably easy digital signage solution.
FAQ
What is a Cirrus Media Player?
The Cirrus media player provides a hardware solution to simplify the process of using ScreenHub. Instead of purchasing and setting up a laptop or PC stick, you can immediately plug this device into the HDMI port of a TV and start using the software. It's a convenient alternative that makes it easy to get started with ScreenHub without the need for additional hardware or setup time.
What TVs or monitors are compatible with the Cirrus Media Player?
The Cirrus media player is generally compatible with standard 1080p and 4K TVs, but its compatibility may depend on the specific TV model and settings. To ensure the best viewing experience, it is recommended to input the following pixel dimensions when adding a display on ScreenHub:
- 1080x1920 (landscape)
- 1920x1080 (portrait)
- 2160x3840 (landscape)
- 3840x2160 (portrait)
Does the Cirrus Media Player support 4K TVs?
To do so, you must access the device and modify the settings accordingly. For further details on adjusting the settings and achieving optimal resolution, kindly contact us at product@cirrusled.com.
Do Cirrus Media Players ship internationally?
Our shipping services are limited to the United States, Canada, and Mexico. However, we are considering expanding our shipping destinations to include international locations in the near future.
Is the Cirrus Media Player required to use ScreenHub?
No, it is not. ScreenHub offers a WebPlayer that is compatible with any Chromium-based browser. Additionally, ScreenHub supports both Windows and Linux operating systems, and you can find detailed instructions for downloading the ScreenHub player at https://v2.screenhub.com/help under "ScreenHub Player Installation."
To download the ScreenHub player, your system must meet the following minimum requirements:
- 250 MB of disk space
- 1 GB of RAM
- 1.5 Ghz GPU

It is recommended that your system meet the following recommended requirements:
- 500 MB of disk space
- 2 GB of RAM
- 2.0 Ghz GPU
What is the Cirrus Media Player warranty?
There is a one-year limited warranty included with the purchase. Limited Warranty Terms for Cirrus Media Player:
1. Warranty Limitations: This warranty is only valid for the original purchaser of the Cirrus Media Player and cannot be transferred to any subsequent owners.
2. Warranty Coverage: We warrant that the Cirrus Media Player will be free from defects in materials and workmanship for a period of one (1) year from the date of purchase. During this period, we will repair or replace any defective unit at no charge to you.
3. Warranty Exclusions: This warranty does not cover any damage caused by electrical, water, or heat-related issues. Additionally, this warranty does not cover any damage caused by misuse, abuse, or unauthorized modifications to the product.
4. Warranty Claim Procedure: To make a warranty claim, please contact us at product@cirrusled.com with proof of purchase and a description of the problem you are experiencing with your Cirrus Media Player. We may require you to ship the defective product to us for repair or replacement. Please note that any shipping costs to return the product to us for repair or replacement are not covered under this warranty.
5. Warranty Determination: Determining whether the product meets warranty conditions will be at our sole discretion. If we determine that the product is not covered by the warranty, we will inform you of the reason for the denial and provide you with an estimate of the repair cost.
6. Limitations of Liability: Our liability under this warranty is limited to repairing or replacing the defective unit. We shall not be liable for any incidental or consequential damages arising from the use or inability to use the product.
7. Modification of Terms: We reserve the right to modify these warranty terms at any time. Any such changes will be effective immediately upon posting on our website or notification to you.
8. Other Rights: This warranty gives you specific legal rights, and you may also have other rights that vary by jurisdiction.
By using the Cirrus Media Player, you agree to these warranty terms. If you do not agree with these terms, please do not use the product.
Cirrus Media Player troubleshooting
If you have an issue with your media player, please use this link for helpful tips on fixing these issues.
Book a call
Our dedicated professionals are here to guide you through the process, answer your questions, and provide personalized solutions tailored to your unique needs. Whether you're looking to elevate your brand presence, enhance customer engagement, or create memorable advertising displays, we're here to help.