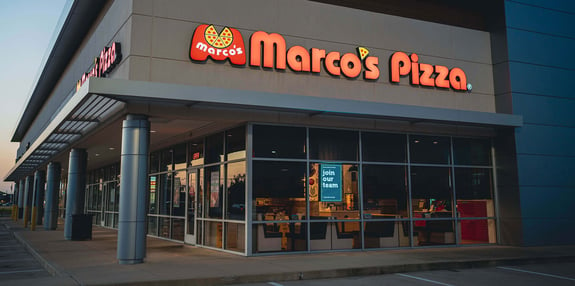 Digital
Window Poster
Affordable never looked so good
Ditch costly paper signs that blend into the background. Our all-new 4mm digital LED posters give businesses a stunning and dynamic solution that allows them to promote multiple offers and change content quickly and easily. Your window front is prime advertising space for your business and it should be working hard to grab attention and drive sales. Static, printed posters only allow one promotion at a time and can be hard to see, whereas our digital window posters are bright enough to be seen from a distance in direct sunlight. They also give you the marketing flexibility that can lead to increased sales and revenue.
Got Questions? Check out our FAQs
LIMITED TIME OFFER
DIGITAL WINDOW POSTER
Included with your Digital WIndow Poster Subscription:
One 2' x 3' 4mm LED Digital Poster

Mounting equipment

120V Power cord

5-year Hardware Warranty

WiFi connection

ScreenHub subscription with lifetime training and support

Limited Time Offer
$99/month*
Edge to edge, high-resolution full-color picture or video

to draw in pedestrian traffic from the street.
One place, all your promotions
With an LED screen you don't have to pick which promotion to showcase, you can program them all
Our digital LED poster uses a standard 120V plug making installation a breeze.
Easy to see even in direct sunlight
Our digital window posters are bright enough to be seen from a distance and in direct sunlight.
No more printing and shipping costs, if you spend over $100 a month on printing costs for window signage, you'll be saving money.
Make you more sustainable
Save trees and prevent shipping pollution, a digital poster only needs to be delivered once.
Why a subscription and not financing?
We wanted to give you a way to get turnkey service for your Digital Window Poster, and the ability to buy one – without paying interest. When you finance a digital poster, you end up paying more than the total cost back to the bank. With our Digital Window Poster, you know the total cost upfront, and you pay it through a subscription for 5 years.
How do I create content and control the display?
Your Digital Window Poster comes with our award-winning cloud-based content management software, ScreenHub, which will allow you to create, manage and schedule content.

Simply log in to ScreenHub from any Google Chrome Web browser and control your Digital Window Poster from anywhere on the planet. ScreenHub is free with your subscription and comes with unlimited updates. We add new features and functionally every month to ensure you get the most out of your purchase.
How does my display connect to the internet?
The digital window poster will connect to your building's WiFi in order to control and update your display. It also has the option to connect via hardwire, Cat5 or Cat6.
Is this like a TV?
Not quite. LCD screens are designed to be viewed from 10-15 feet away. Ever try to watch a movie outside on your tablet or phone? Much like your hand held devices, LCDs are hard to view because they do not offer the brightness that is required to be seen in direct sunlight or from a distance.
Our Digital Window Poster is a 4mm high-brightness direct view commercial-grade LED display. Since it is not designed to be viewed from a close distance, your display may seem pixelated. But it is not. It is meant to draw attention from potential customers and be seen from a 35-40 foot or greater distance.
Will my display be readable in direct sunlight?
Yes, unlike traditional TVs, your Digital Window Poster is constructed with our high-quality outdoor-rated direct view LED modules with a brightness rating of 7500 nits. TVs, in contrast, run 400-800 nits which prevent the display from being seen in direct sunlight or from any considerable distance.
How do I power the display?
Your Digital Window Poster can connect directly to any regular 120V outlet.
How do I buy one?
Connect with a sales rep to purchase a digital window poster. Click on the Book A Meeting button at the top right of the page.
What if I want multiple digital window posters?
We offer bundle discounts for ordering multiple Digital Window Posters, so if you would like to purchase more than one, please contact us at inquiries@cirrusled.com
When will my Digital Window Poster ship?
Due to current global supply chain issues, your Digital Window Poster will ship within 4- 6 weeks.