So, you want to buy a digital sign. Great! You're at the beginning of a journey to modernizing your on-premise marketing. We also know a digital sign is a big investment. You need a plan before you buy to make sure you get the most out of it. Before you pick up the phone and call anyone, we recommend you ask yourself these seven questions.
Or if you want to work with someone to answer these questions, one of our signage experts can help!
What signage do I currently have and how am I using it?
Start by taking inventory of what you are doing now. This will let you know how you are currently managing your on-premise marketing.
How are you using signs on-premise now?
Do you print and hang up outdoor vinyl signs?
Do you rely on window posters?
Do you have a reader board where you manually have to change letters?
All of these questions will give you the inventory of what you are doing now. Then consider how often you change your current signage.
How often do you change them?
Would you change them more often if you could?
Have you researched signage best practices such as how often to change them?
Are you following those?
Wow, that's a lot of questions all at once! But putting your current sign strategy down on paper will help you to pinpoint where you are now and where there is room to grow.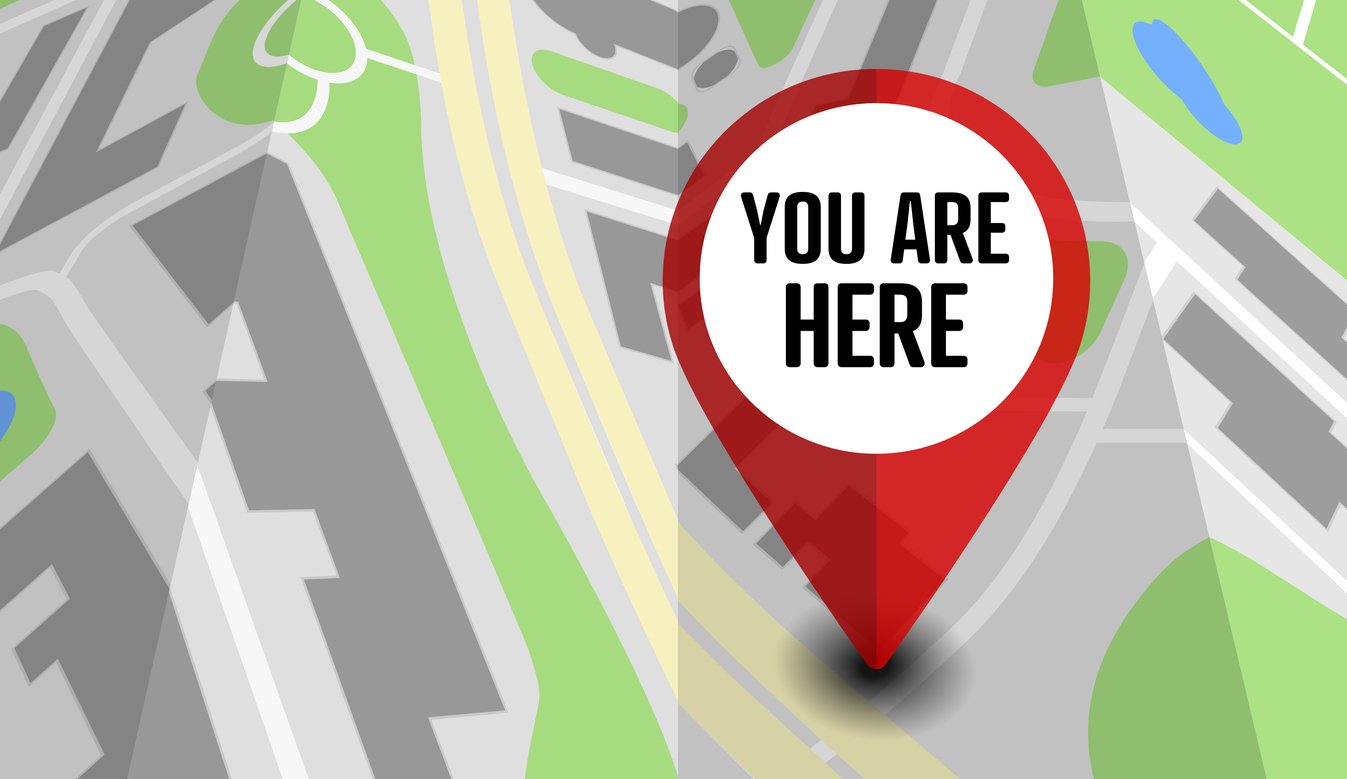 How much am I spending on signage today?
Next up is your current budget. Remember to factor in shipping and any time that it takes to hang new signage. For example, if you have a traditional readerboard, time how long it takes an employee to change the letters and factor in that time as part of your monthly costs.
Additionally, here are a few other examples of things that might contribute to your current signage expenses:
Outdoor vinyl signage
Window posters or vinyl clings
The time it takes to change out all static signage
Shipping costs
Let's focus on the cost of the signage itself.
An outdoor 4'x10' vinyl banner printed with a major company usually costs about $150 before taxes and shipping. If you change it 2 times a month for promotions that's $300.
Window clings from major printers usually cost about $42. If you hang two in your windows and change them out twice a month with promotions, you're up to $170 a month.
If you routinely do both you're already at $470 a month! And you've only been able to promote 6 things at most.
Going through this process will provide your current budget for signage on a monthly basis. Multiply this out for the year and you can get a true grasp on what your on-premise marketing is costing you today.
What am I trying to achieve?
Now that you've taken a look at your current costs, it's time to think about what you would do if you had a digital sign. It can be helpful to really think about where you want to grow first. If there are products you want to sell more of or services you want to grow, write that down.
U.S. Small Business Administration found that the average revenue increase from adding a digital sign was 15%. This can be a good starting point for creating goals around a digital sign. "I want to grow my revenue by 15%." Is a fantastic goal.
It can be helpful to create a spreadsheet and input what sales have been up to this point month by month, and then you can use our digital signage ROI calculator to predict how that growth might fuel your business in the months after implementation.
You can get more granular if you want to and focus on specific product lines or services. By creating a spreadsheet in advance of purchasing the sign, you can see how putting up ads suggesting those products or services directly drives sales. Then, you can experiment to find out what works best after the sign is installed, maximizing revenue growth.
---
Want to get the latest trends and best practices in Digital Signage?
Sign up for the monthly Cirrus Newsletter!
---
How will I use a digital sign?
Having a strategy in place for how you will use a digital sign can help you be prepared for the purchase. Most people when they install a digital sign think about it as a promotional tool, because that has been the main purpose of static signs for a long time. But a digital sign makes it easy to share a lot more than just when your next sale is. Here are some ideas to get your brainstorming started:
Share all your sales and hot items without worrying about which one gets to go on the sign.
Create branding messages and make sure you are top of mind for everyone in the area.
From product releases to karaoke you can share events to drive buzz
Share your social media accounts with a QR code to grow your online following
Announce your loyalty program
Jump on major community wins and celebrate them such as praising the local high school team for a championship title
Show employee appreciation by sharing kudos
Attract new employees with "Now Hiring" messages
Share holiday greetings to brighten days and help people feel connected to your business.
Remember, this list is just a starting point, if there are other ways you want to use the sign write them down! This is your chance to brainstorm all the things you would do if you had unlimited space. Once you have listed the ways you would use your new sign, calculate the cost to do all of these things with traditional signage and how much it would cost every month. This number can be helpful to have in mind when you are discussing price with a signage expert.
How far away will my digital sign be viewed?
Think about how far away the average passerby to your business is. Are you along a busy road or highway? Or are you in an area that primarily gets foot traffic? The distance your sign is viewed from will inform you how large and how high-definition it should be.
Stepping outside your business and walking or driving the road where your sign will be located will give you an idea of when someone might first see it, to when they will no longer be able to look at it. Having an idea of these distances can help a signage expert understand what size and resolution will work best for your business.
Signs viewed from close-up need to be high-resolution to ensure they look good as people pass them. You don't want a sign that looks grainy or low-resolution when people get to the best viewing distance. Meanwhile, large highway signs can sometimes be a lower resolution as they are larger and viewed from farther away.
You can find a bunch of blogs all over the internet touting different versions of the best viewing distance for a digital sign. However, most of them don't take the size of the sign into account, only the pitch, or to remove the jargon, the resolution. Speaking to a signage expert like the team at Cirrus can help you understand the relationship between distance viewed, size of sign, and resolution.
Related: What the heck is digital signage pitch anyways? And why should I care?
What type of sign might work best for my business?
There are several different types of digital signage depending on where your business is located, if you get more foot traffic or driving traffic, and the proximity to larger roads. The answer to the previous question can help you better answer this one.
If your business is off a road and most traffic is driving, a roadside digital sign is likely your best choice. You can choose the size that works for you and pick the pitch (definition) that works best for the distance from the road. A roadside sign is often the best way to get attention from the people most likely to enter your business.
If your business is located near a highway, you may want to go bigger so that you can attract more traffic from the busy thoroughfare. A large digital sign or on-premise digital billboard could have a huge impact on who sees your business and drive a lot more traffic through your doors.
If you have no space for a free-standing sign, your city doesn't allow exterior digital signage, or you're on a tight budget, the best choice may be a digital window poster. Digital posters are cheaper than an outdoor sign and can bring in many of the same benefits for a fraction of the price. You can attract attention and do more with your windows than a traditional cling or poster.
How Am I Paying for My Sign?
Consider how much you currently spend on signage every month, and remember that budget can go directly into your new sign if you replace your old strategy.
The main thing to remember is that a digital sign is a marketing tool that targets the audience closest to your business. It is an advertising platform that you retain full control over, and don't need to fight for space as you do in ad marketplaces like Google Ads or Facebook. It also is always on and in price per view is cheaper than radio and tv as well. Consider if you're willing to allocate some of the budget you use for these other activities to your sign.
There are two ways to pay for a sign, monthly or all at once. Usually, the trade-off of monthly payments means you accrue interest and pay more than the cost of the sign over the life of the loan. Because we feel digital signage should be accessible to everyone, we've developed a subscribe-to-own model, where there is no interest, you pay the same whether you buy the sign upfront or over the subscription.
This way you can spread out the cost of owning a digital sign over years, and pay for it from the increased revenue it generates.
Want to know more about digital signage?
If you've answered these questions and are ready to talk to a signage expert, we're here to help. Cirrus makes on-premise marketing simple with our award-winning content management system and high-resolution digital signage. We're happy to talk to you about your digital signage plans and help you achieve your goals.