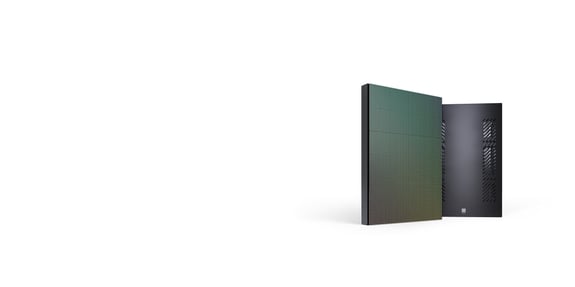 Digital
Window Poster
Affordable never looked so good
Ditch costly paper signs that blend into the background. Our all-new 4mm digital LED posters give businesses a stunning and dynamic solution that allows them to promote multiple offers and change content quickly and easily. Your window front is prime advertising space for your business and it should be working hard to grab attention and drive sales. Static, printed posters only allow one promotion at a time and can be hard to see, whereas our digital window posters are bright enough to be seen from a distance in direct sunlight. They also give you the marketing flexibility that can lead to increased sales and revenue.
To make this even easier for any size business, we are offering our state-of-the-art digital LED posters on a monthly subscription starting at just $99 a month for a 2' x 3' poster.
High resolution
Stunning 4mm display with edge to edge, high-resolution full-color picture or video
trillions of colors
Literally, 298 trillion colors and a rate of 60 fps means your message will not go unnoticed.
built to last
Built tough to weather any environment with an IP67 rating and solid-state technology.
easy installation
Our digital LED poster uses a standard 110V plug making installation a breeze.
Control your message no matter where you are
Unlike static posters, pairing our digital window displays with ScreenHub allows you to change your message based on everything from the weather to inventory to current events. ScreenHub also allows you to control multiple displays, create content, and build playlists.
OUR SUBSCRIPTION
Here's what's included in your all-in-one display package starting at $99/month:
2' x 3' 4mm LED Digital Poster

Mounting equipment

110V Power cord

5-year Hardware Warranty

ScreenHub subscription with lifetime support
Click here to get started