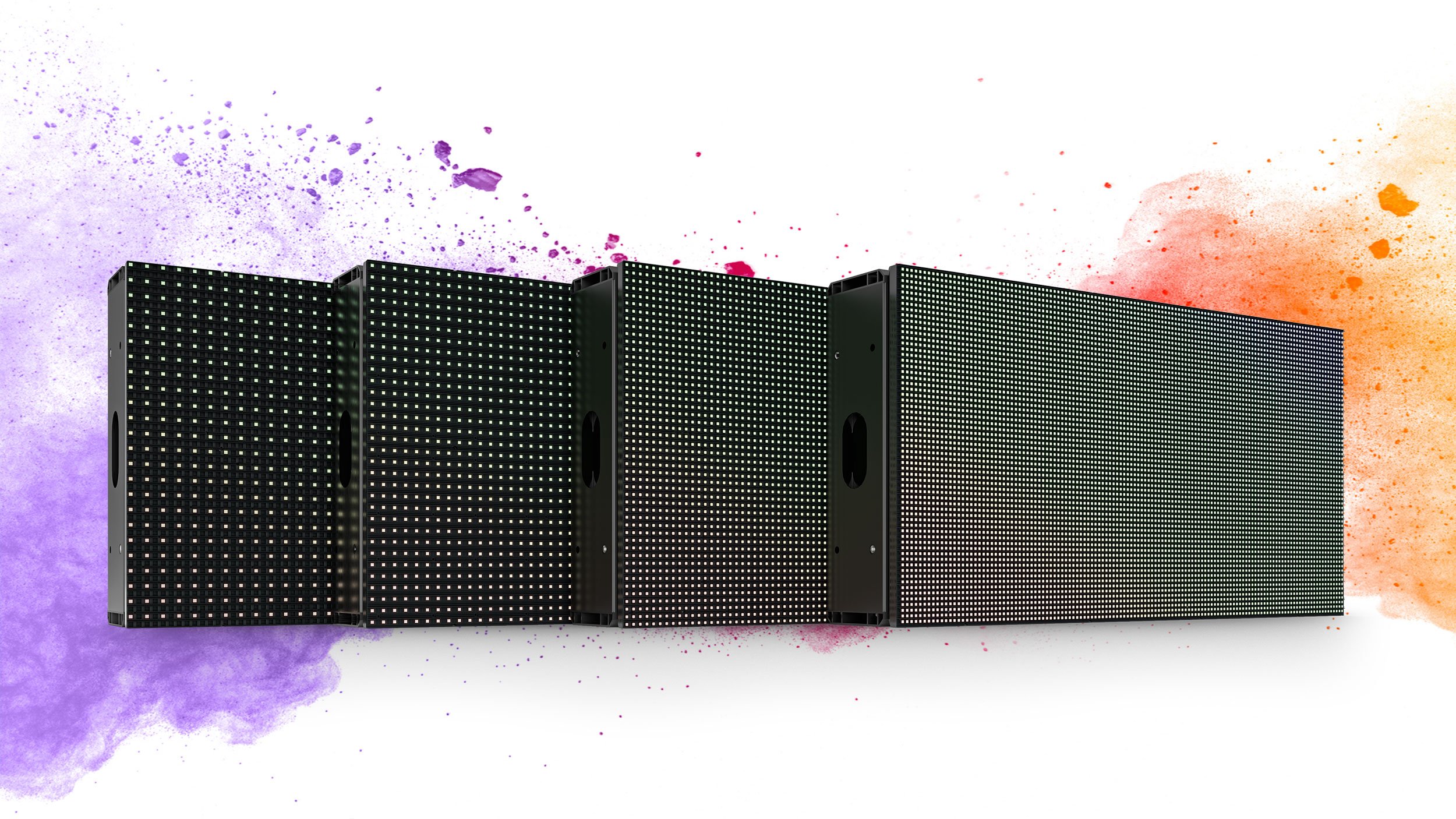 Dazzling to jaw-dropping.
Durable, easy to install, and maintain — Cirrus is changing the game with its all-new stunning full-color Outdoor LED product. This next-generation LED panel is the culmination of over 12 years of research and development and offers a variety of features that are industry firsts.
The new LED Panels come in 4 pitch sizes

!
Plus, a new Cirrus display has 3-12x more pixels than a traditional 4'x8' 16mm Display (Theirs only have 9,216 pixels).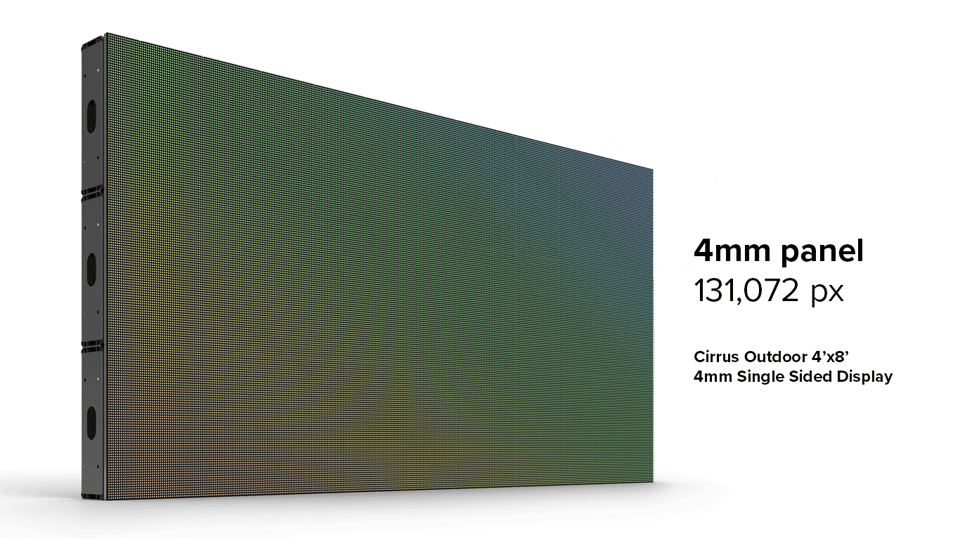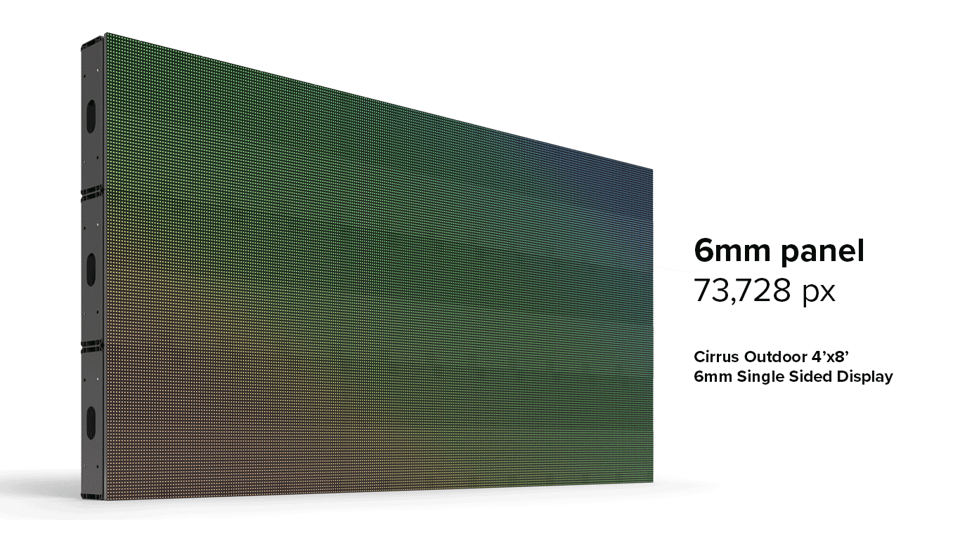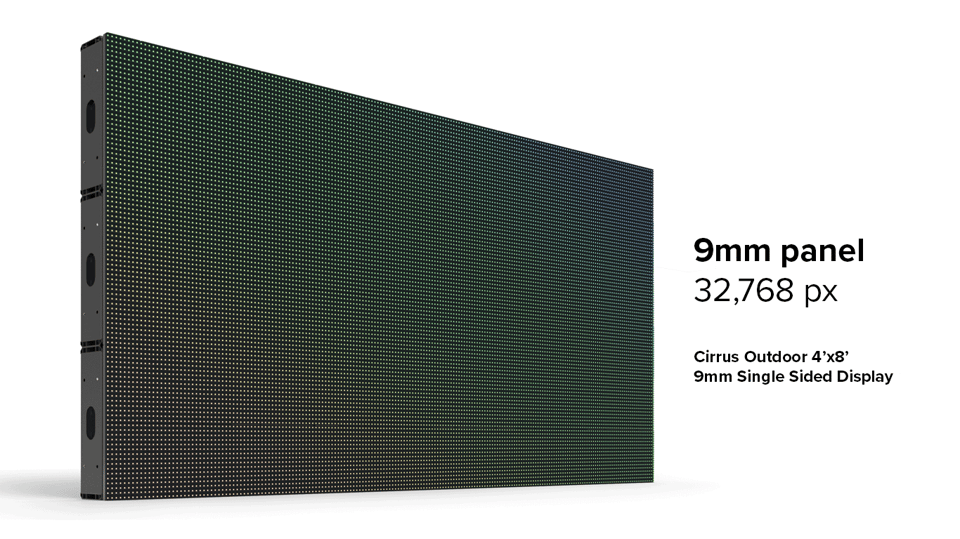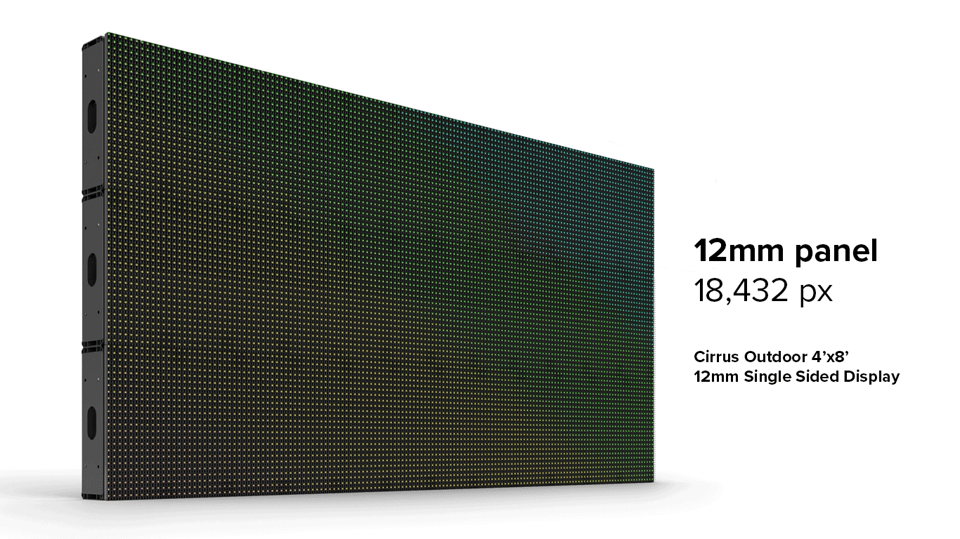 Lower power consumption.
Reduced installation costs.
The all-new Cirrus Outdoor panel uses up to 45% less power per square foot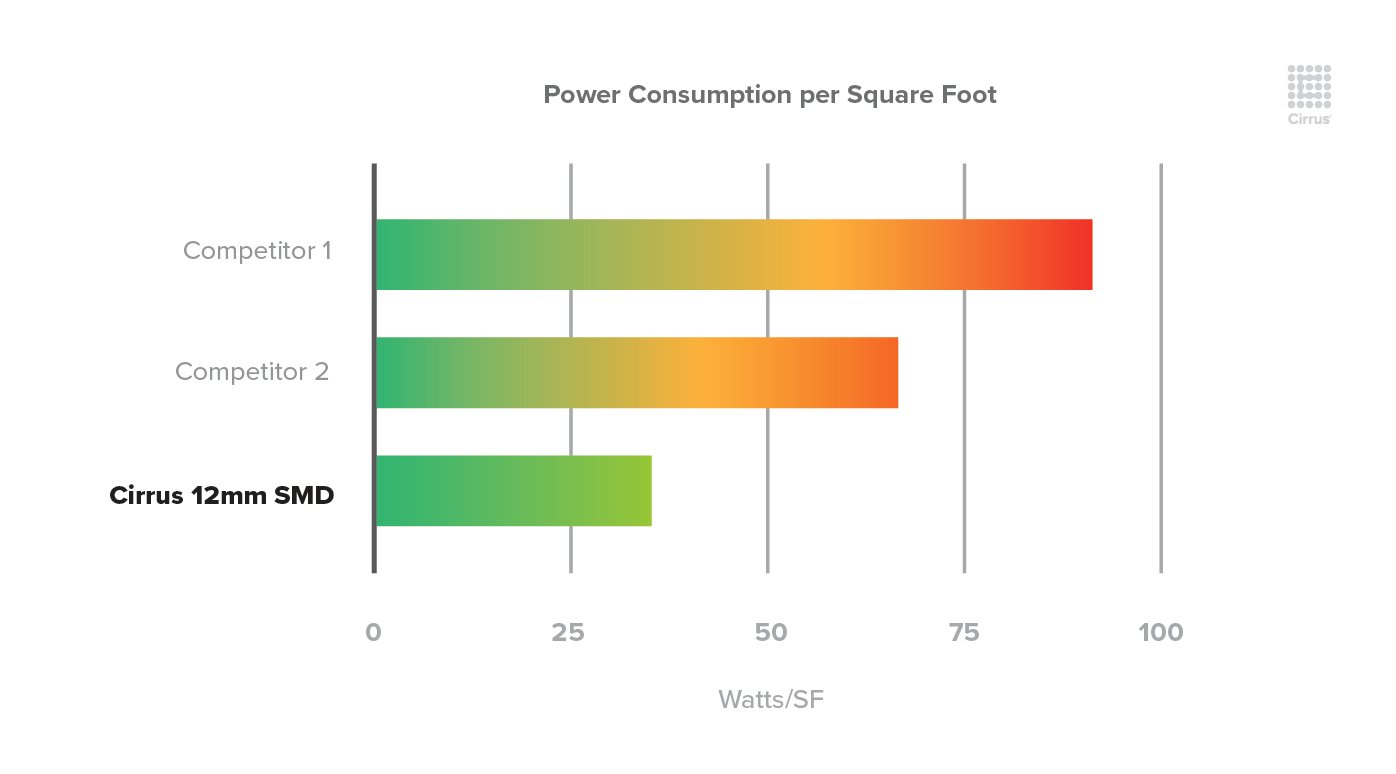 Drawing 45% less power than prior versions and any competitor not only reduces utility bills month over month for sign owners but also dramatically reduces the cost of installation by eliminating the need for additional circuits and utilities. It also increases longevity due to heat reduction and cooler system operation. In fact, compared to SMD screens of comparable pitch, Cirrus' power system enhancements allow the Outdoor panel to consume just one-third of the power of a Watchfire screen. Our long experience with the technology and innovative enhancements mean lower power bills, less heat, longer life, and less expensive installation.
Shipping in days... not months.
We're currently shipping our panels within days of processing orders compared to other suppliers who are 5-6 months out.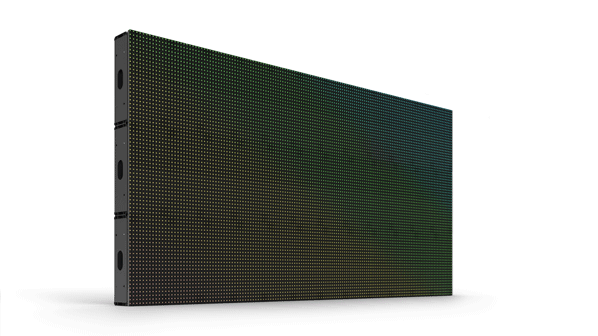 Smooth like buttah connectors.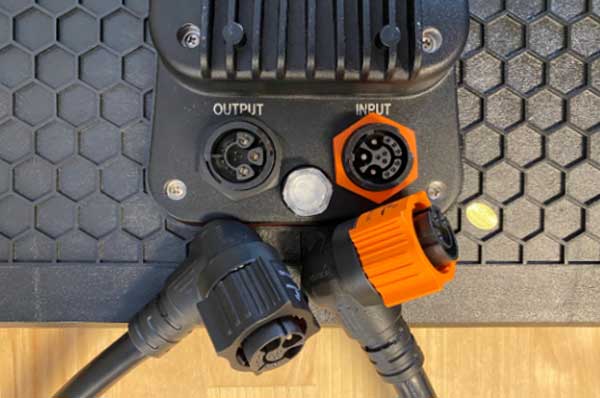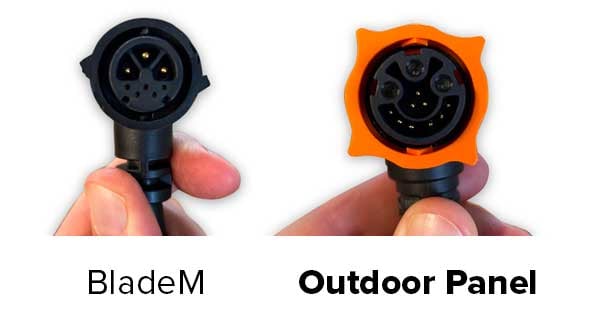 New power connectors reduce complexity, offer greater protection,
and decrease assembly time
Loosely connected cables can be damaging to displays. With that in mind, our engineering team has updated the connectors on the back of the panels to make them even easier to install.
The Outdoor panel has an orange and black connector pair so that you always know which goes where - eliminating guesswork and speeding up assembly time. These connectors also have an audible and tactile "click" when they are pushed in, so you always know they are correctly connected.
Color-coded to make installation easier by identifying inputs and outputs.
Easier "clicking" register to avoid accidental disconnects.
Increased resiliency to protect displays from power surges and damage

9 pins for data to accommodate 10X data rates.
80% faster assembly.
No tools required.
Our new Quick Lock frames make installs easier and faster than ever.
Our unique Quick Locking Frames are designed to align modules perfectly and reduce panel gaps. In addition, no tools are required for frame assembly - making it a quick and easy process. With our all-new Quick Locking Frame system, you'll achieve an 80% faster assembly time so that you can move on to your next project quickly and easily.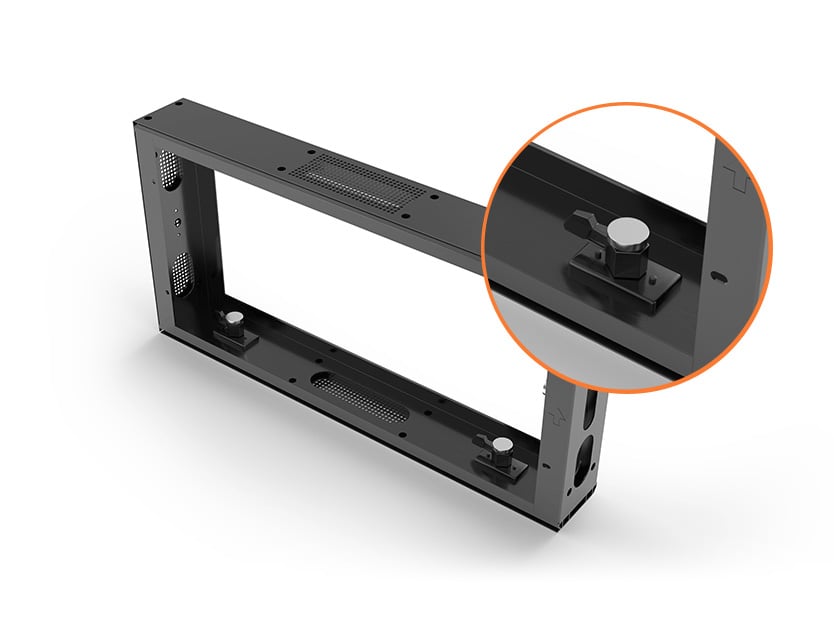 Half the size. Twice the power.
The most advanced controller ever built for the LED market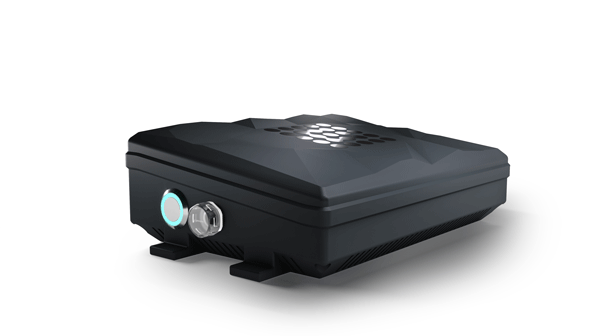 Industrial-grade design with a temp rating of -40º–185º F
Real-time performance and power monitoring visualized
in ScreenHub
Artificial intelligence built in to protect the display from incorrect/bad power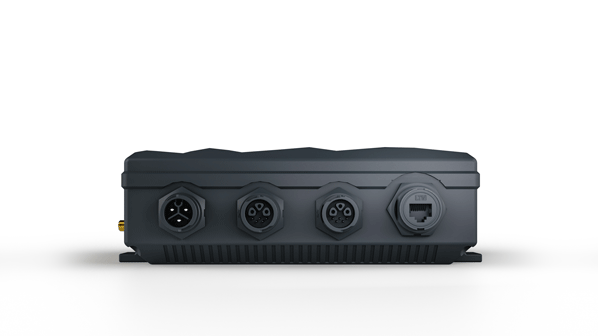 Auto-mapping, patented automated module mapping
Built-in cellular, WiFi, and hardwire connectivity
Plug and play installation, no need to call tech support
Who are you calling a lightweight?
Cirrus displays feature our custom-made extruded aluminum frames that offer heavyweight strength and rigidity but make our displays 40% lighter than other suppliers. That makes Cirrus LED the perfect choice for Sign Shops & Install partners big or small. Our lightweight, modular design eliminates the need for cranes & heavy equipment for routine installations.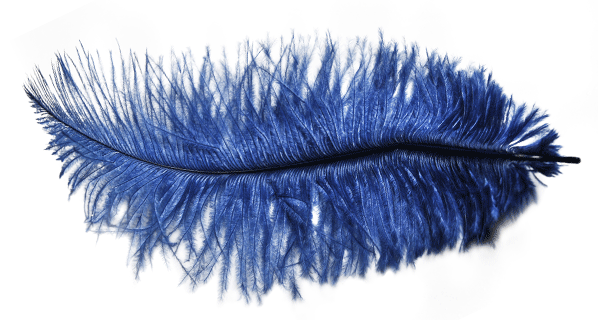 • 40% lighter opens up more install opportunities
• 2 installers and a ladder vs a crane, police detail... phew... it's adding up
• Dramatically reduces complexity and cost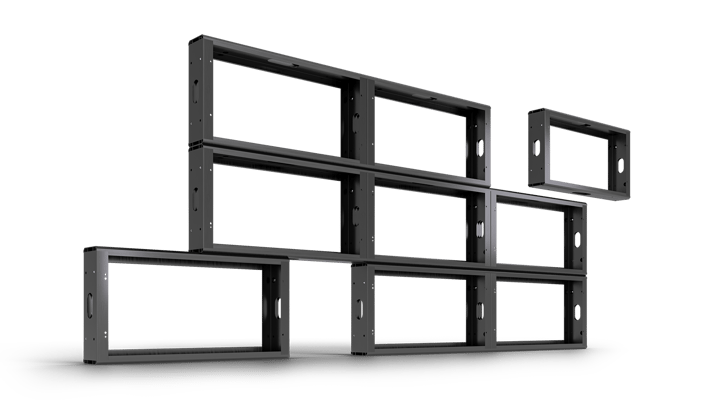 MODULAR SOLUTIONS
Signs as unique as you
From the standard to the extraordinary, our displays can do it. When you purchase a display you want to create not just a sign, but a visual experience that makes your business stand out and brings people in your doors. Because our displays are modular, the only limit on what you can do... is you. If you dream of a tall, poster-style sign, or a thin sign that circles your entire building, our modules will make it a reality. Stand out from the crowd and wow your audience.