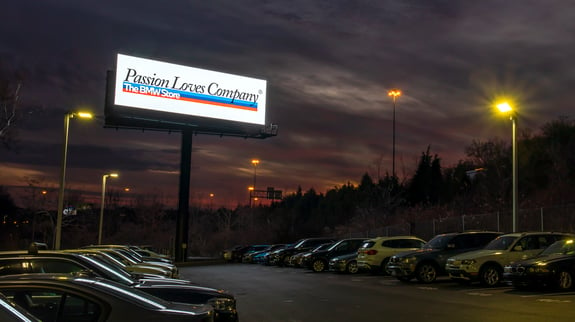 Outdoor solutions
Command your audience's attention with a brilliant display designed to withstand the weather and light up your business.
In this digital age, your audience may seem harder to reach. Finding ways to catch their attention and make a connection has become harder, but there are ways to cut through the noise and captivate interest. Outdoor digital signage reaches people when they are close and most likely to enter your doors. It's not just a sign, it's a marketing tool that works for you. It's an easy to update, adaptable way to communicate your message and draw in the right people. From promotions to sharing events, outdoor digital signage offers you unlimited possibilities.
Digital Billboards
A digital billboard is an investment in your future revenue. Your billboard needs to stand out, and be reliable years down the road. Learn about our high-resolution displays and how they help you create an unforgettable experience for anyone who passes by.
Learn More
Digital Signage
Whether you run a retail store, a school, or anything in between, your sign is the first impression your audience gets of your business. We're here to help you make an impact with digital roadside signage.
Learn More
Calculate the impact of an LED sign on your business
According to the U.S. Small Business Administration, an electronic message display is the most efficient and cost-effective form of advertising. Use our LED display calculator and see an increase in business of 15% to 150%.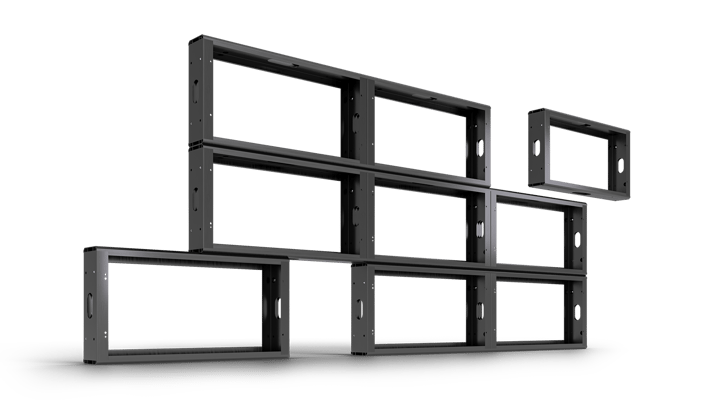 MODULAR SOLUTIONS
Signs as unique as you
From the standard to the extraordinary, our displays can do it. When you purchase a display you want to create not just a sign, but a visual experience that makes your business stand out and brings people in your doors. Because our displays are modular, the only limit on what you can do... is you. If you dream of a tall, poster-style sign, or a thin sign that circles your entire building, our modules will make it a reality. Stand out from the crowd and wow your audience.