Content Tips
Everything you need to know to design eye-catching displays that attract business.
Download the ultimate guide to designing content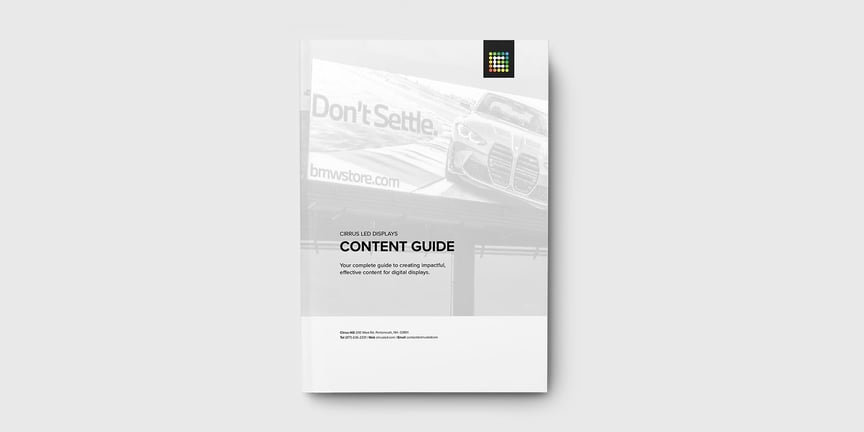 Digital marketing experts estimate that most Americans are exposed to around 4,000 to 10,000 ads each day. So how do you cut through the noise and get noticed with your digital display?
Content with visual appeal and that is easy to read captures your audience's attention and effectively communicates your message. We have put together this guide to share a few things we've found useful when creating content for your display.
If you have any questions we're always here to help. Happy creating!