2020 threw some curveballs at us: a pandemic on a global scale, worldwide lockdowns, quarantine, and much more. Though, like they say: business must go on. And on it went. Now we're most of the way through 2021 and we're still getting hit with uncertainty. From global shortages and hiring issues, times feel uncertain. Things keep moving forward and so will we. This has led to a number of exciting modern marketing trends.
Surviving the changing landscape has been priority number one. To do that businesses are revamping their marketing efforts. No longer are ad campaigns and in-store marketing brochures enough— everything had to be reworked, examined, and prove its ROI. Brands and businesses had to create personal connections with their consumers and potential clients or face the risk of bankruptcy.
So how did they do it? What are the three biggest strategies employed by companies that are thriving today?
Video Marketing
Video isn't new, but with many customers nervous about where they go, video allows brands to connect with their audience. Studies show that videos on a business's website can increase conversions by up to eight percent. With industry giants like Coca-Cola, Google, and Alibaba using video marketing to increase their reach, build up their reputation and boost overall sales, video marketing is a trend that every business should adopt.
Creating emotional videos can help improve brand associations, convey a brand message, transform brand reputation and awareness, and increase overall leads and sales.
While you may not have the budget of Coca-Cola or Google, there are many cost-effective services you can use to produce a high-quality video, without breaking the bank. A quick search can lead you to all sorts of different options based on what you want to create.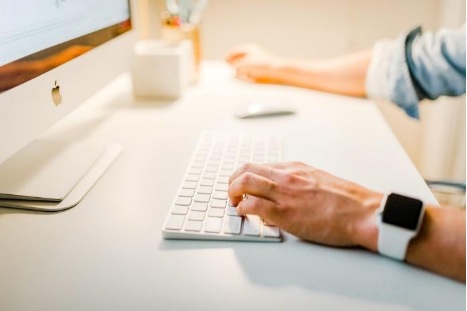 AI Technology
Since everything has shifted online, improving UX and UI for your clients will significantly improve your marketing efforts. Creating unique and custom experiences with engaging material will lead to higher conversions and higher sales for your business, especially useful for e-commerce sites.
Furthermore, using AI-powered chatbots to give your customers instant replies to their queries helps brand sentiment. Your customers want to feel heard, and a good chatbot can provide customized recommendations for your products as well as answer their questions. AI can also significantly improve the customer experience. Curating personalized experiences for your clients will improve your brand awareness and reach through social proof, making it an effective marketing technique.
Digital Signage
Brands and marketers can use digital signage to push their message through images and videos. Similar to video marketing, outdoor digital signage displays can be used to attract the attention of potential consumers, drawing them into the brand or store. One of the best ways to attract customers is to catch them when they are near your store. This modern marketing trend can have a high impact if implemented correctly.
Since digital signage can display various content within a single display and can be updated instantly across all channels, it's an inexpensive and effective means to increase brand reach and awareness. Digital signage can be used for various industries and includes digital menu boards, outdoor signage for retail stores, churches, the healthcare industry, the education industry, and much more.
They can enable you to quickly and effectively market products, promotions, and events. This can reduce your costs by eliminating signage printing from your budget. While there can be an upfront investment, in many cases the ROI for digital signage can far outweigh the price.
If you want to learn more about high-quality digital signage, we're here to help. Cirrus offers ultra-high-resolution, reliable LED displays and powerful software for digital signage. You can contact us to speak with a signage expert and we can help get you started.