With rapidly changing technology and increasing competition, it's challenging to decide on the right marketing strategy to help you boost your sales as a small business.
Limited budgets prevent small businesses from exploring bigger marketing campaigns and options, making them rely on techniques that are traditional. Don't let your small business get stuck with antiquated methods; our experts have a list of practical ways to help your small business boost sales.
Use video marketing techniques
Since there are numerous types of video marketing, businesses have a wide variety of video marketing techniques to choose from— from videos and tutorials to live streams and testimonials, there's a whole world of video marketing out there to explore.
Brands, both big and small, have been increasing their budget to make space for video marketing. Videos can convey valuable information in a shorter time span, which is why most people now prefer video content over written content. Videos improve organic traffic with a higher chance of customers spending more time on a brand's landing page. This means that your clients will probably be discovering new products on your page, leading to higher overall sales.
Personalization through AI
A neuromarketing principle known as implicit egotism tells us that consumers respond positively to personalized messages. It helps them create a positive association with a brand, which helps in boosting overall sales. Keeping this in mind, consider using AI chatbots to send personalized messages and product recommendations to your clients. Use email marketing for retargeting consumers, a technique that has proved to boost sales effectively.
Additionally, consider improving your website's UX and UI. Use tools such as SSL certifications, accessible layouts, readable text, and social widgets, and you'll see sales go up in almost no time.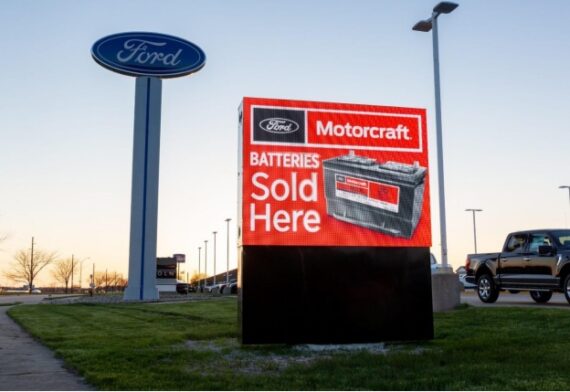 Digital signage boards
Studies have shown that digital signage boards can effectively boost retail sales by 29.5%, making them an effective technique to improve revenue. Digital signage boards can be used to display key information such as products and services on promotion, sales, and much more. Digital boards can be used to highlight and recommend certain higher-value products, enticing customers to enter the business.
Outdoor digital signage boards are also able to create a "wow factor" for your business. With so much competition in the market, outdoor digital signage boards are able to effectively market your business and products and make you stand out from the crowd. They use interactive and engaging displays to catch the attention of consumers, making them an excellent investment for your small business.
Cirrus has powerful digital display software and ultra-high resolution outdoor LED displays. As electronic display manufacturers, we've got outdoor digital signs for churches, restaurants, retail stores, and more. As one of the leading digital technology companies, we've got full-service solutions for all your digital signage needs.
Get in touch with us to learn more about our expert services.